Stepping off of home turf can be a bit scary and confusing. But it doesn't have to be. We understand you need to know where to begin and a bit of what to expect – which is more college football awesomeness, only in a foreign atmosphere.
But a change in location and stadium doesn't have to be so foreign. Whatever campus you travel to in the country you're only going to meet people just like you, with the same school spirit and love for the game and tradition. The school colors might be different, the weather, or regional dialect – it's all the same things that you love, just wrapped in different clothing.
We don't believe that home games ever get stale. But it's nice to toss in a fresh experience or two now and then. And no better way to do it than to exit your comfort zone hit the road, support the team you love, and consume some football from an entirely different perspective.
We assure you that there's nothing scary about it. But there are a few things that you must keep in mind and plan to have yourself an excellent trip.
Plan
We can't stress this enough. Make sure you plan your trip out if only roughly. Yes, it can be a lot of fun to just wing it, especially if you are of college-age. But we promise that you'll enjoy your trip a lot more if you can find parking, have a place to sleep, and bring enough money. If it ends up dropping below freezing and you didn't bring a coat you'll be sorry.
Weather
Check the weather forecast for where you're headed. Then check it again. After that you should still pack a range of clothes, keeping in mind three things:
1) You'll be outside for long periods
2) The weather could always change at the drop of the hat.
3) Weather forecasts aren't always accurate.
Hotels And Sleeping Arrangements.
Hotels book up solid in college towns all of the time. Events such as football games taking place at the same time as other college and city events might leave you with nowhere to go.
It's nice to think that you can just roll into town and get yourself a room, but from our experience, this isn't always the case. Therefore, we recommend that you do 2 things:
1) Book a room in advance
2) Check if there are any other events taking place in town that weekend. This way you can plan your trip around any congestion that you may face.
Find Out Where To Park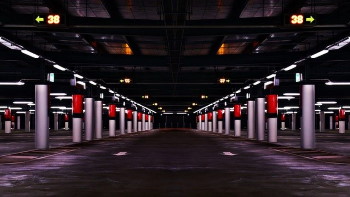 College and University campuses are big and confusing. If you're not familiar with a particular campus you're going to get lost. We recommend finding out where to go once you arrive. That way you won't spend countless hours driving around and getting bogus directions while thinking that you're close.
You'll want to keep in mind that there might be a fee to park. Show up early so you won't be late for the game. Better yet, show up even earlier so you won't be late for the tailgate.
Learn A Bit About The School And The Town You'll Be Visiting
It's nice and could be helpful for a range of reasons to know about the school and town that you're visiting from the school tradition, town culture, food, and entertainment. This will settle your nerves some if you worried about what to expect.
Knowing about the city you'll be visiting will help guide you to the must-see spots in town for meals, entertainment, or otherwise touristy purposes.
Plus, knowing a bit about where you're going will come off as friendly to your guests. The last thing you'll want to do is unconsciously offend someone on rival turf.
And have fun.